Lovely Studio apartment at Pasing, Munich
Apartment - Entire Place
Munich Budget Accommodation
Average studio apartment comprises a single room combining bed / living and kitchen all in the same room,1 bathroom
Bed Types:
More


X1
X1
Have any of your friends stayed here ? Log in and see.
Over 168 million social connections have been made. Join your friends and see where they've stayed.
Introduction
Long term rental, minimum three months.

A purpose built apartment building buit in 2009 and located just 10 minutes by Metro to the city centre so a great location for a stay in Munich.

Theses studios are ONLY suitable for 1 guest or 2 single guests staying a few days only.

One guest can stay for longer periods but is not suitable for two long staying guests. We have bigger places for two or more guests.

Located directly overlooking directly River Wuerm the area is ideal. as all around you are cafes and restaurants as wel as public transport and lots more.
Description
This is a 27m2 studio apartment, conveniently located just a few minutes from public transport which gets you to Munich old town in just 10 minutes.

The Metro Pasing Station is 300 meter away from our building and has five metro lines as well as the tram and several bus lines so getting about is as easy as pie, for example taking Metro line 8 or 1 gets you to Munich International Airport.

The River Wuerm runs along past our building which makes for a nice view and nice to go for a walk along the river bank.

Around the area you have countless shops, supermarkets, cafes, and restaurants.

This studio is stylishly furnished with fully equipped kitchenette. It comes with flat-screen TV, wireless Internet access as well as private doorbell and mailbox.

This studio is an ideal base for business travelers and extended stay visitors.
Neighbourhood/Location
You will be most likely coming to us via Munich Central Station so all yo have to do is take any metro line going to Pasing Station and just make sure to get off after five stops and then simply follow the directions below.

Walk along Gleichmannstrasse for 150 meter and turn right on Bodenseestrasse. Walk for about one minute and you'll find the entrace to our building on the lefthand side.

By taxi or self-driving, use the address "Institutstrasse 10".

The neibhbourhood has everythign you need on your doorstep including endless shops, bars, cafes and restaurants as well as supermarkets and more.
Requirements
array
Living room
As this is a studio it is a combined living & sleeping area all in the one, best for single guests as there is a single bed and a single top of the range (Bruehl) sofabed.

There is a dining table & chair

iPod dock station with CD player
Bedroom(s) and Bathroom(s)
This studio has one single bed and a single sofa bed.

Suitable for 1 guest for long periods (week or more) or two single guests staying a few days.

For clothes storage there is a chest of drawers.
Kitchen
kitchenette with stove, fridge, freezer, microwave, cookery set and cutlery there is also a washing machine and Espresso machine, toaster, water cooker
Other information
Minimum stay three months.

This studio is an ideal base for business travelers and extended stay visitors.












Weekend (THU, FRI, SAT, SUN)
79€ 1 Guest Only
Midweek (MON, TUE, WED)
70€ 1 Guest Only
Each Extra Guest:
10€ per guest
Rates will be automatically calculated and includes all tax and charges

Summary of Rates
Rate
Minimum Stay
Extra Guest Rate
2 April - 6 April
Easter
250.00 €
4
10.00
8 September - 22 September
TRADE FAIRS
150.00 €
4
10.00
18 September - 7 October
Beer Festival
275.00 €
5
10.00
12 October - 15 October
FAT India
150.00 €
3
10.00
20 October - 23 October
Ceramitec
150.00 €
2
10.00
24 December - 4 January
Christmas - New Year
150.00 €
5
10.00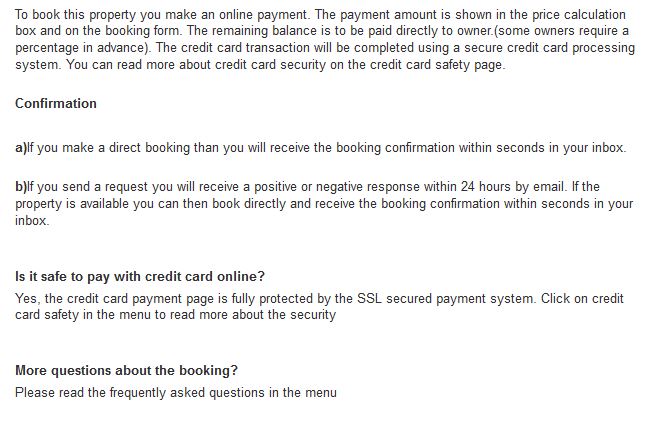 Where and how do I get the keys to the property?
Your confirmation mail will include the telephone number to contact the greeter\owner upon arrival at the aiport of train station, You can arrage a time to meet the contact person at the property to make payment and get the keys
Check in time is from 15:00 and Check out is before 11:00
Please note that some owners have an extra charge for late check in
Can I check in early or where can I leave my luggage until check in time?
Early check in is only possible if the property is not booked the night before you arrive. You can arrange this with the owner 24-48 hours before your arrival.
EXTRA SERVICES
How can I get from the airport to the property?
Your confirmation mail will include instructions for getting to the property from central station.
If l have any questions or problem while I am in the city or at the property, how can I get help?
If have any problems with the accommodation or need any advice. we are on hand to help. Our Live Concierge Senvice is manned sixteen hours per day. Just click the Live Chat button on the site You will also have the contact number for the owner/greeter
The Emergency phone number is 001.646.468.6000
Minimum rental period?
The minimum rental period for our studios is 3 nights. Please make an inquiry for a stay shorter than 3 NIGHTS.

Rental contract?
A written leasing contract between us and the guest is concluded setting the scope of services and the respective rights and duties bindingly. Attached to the leasing contract you receive the terms and conditions and the payment plan via email.

Payment methods?
The payment can be made with Visa, Master, EC, Maestro, PayPal, bank wire, and cash.

Booking confirmation?
The reservation must be guaranteed by a valid credit card and followed by the payment of a 20% advance of total rental fees depending on the length of stay.
The advance payment shall not be refunded if cancelled.

Security deposit?
No extra security deposit in addition to rental fees. Please read Rental Terms & Cancellation on the lower part of Website.

Commission?
No, there is no commission since you are booking directly with the property owner.

Check in & check out?You have an access to the properties on the day of arrival from 1 pm until 8 pm. For this purpose you need to make an appointment. Our normal check-out is until 11.30 am.

Cancellation policy?
Please read our Rental Terms & Conditions under Cancellations/Non-arrivals

Smoking allowed?
Smoking is not welcome in all properties. However, in terrace or balcony areas it is allowed upon request.

Discount for long-term stay?
Yes, we offer special rates for guests searching for long-term accommodations.
Please write us your travel plan.

Transfer from/to Munich Airport?
We offer a limousine service from/to Munich Airport or any other destinations. Please ask for a quote.