Double studio on the 2nd floor ideal for a stay in Munich
Apartment - Entire Place
A simple Studio apartment for a simple Munich stay
Average studio apartment comprises a single room combining bed / living and kitchen all in the same room,1 bathroom
Bed Types:
More

X1
X1
Have any of your friends stayed here ? Log in and see.
Over 168 million social connections have been made. Join your friends and see where they've stayed.
Introduction
Long term rental, minimum stay three months.

If you are looking a nice place, in an excellent location for your next visit to Munich that won't break the bank, this could well be the place fo you.

Though small this 36m2 studio does have a separate living and sleeping area, so some privacy is offered when guests are using the sofa bed in the living area.

This studio does cram a lot in with many home comforts including Queen sized bed (200 x 200), good sized storage room for large luggage, Dining table & chairs, Kitchenette with stove, fridge, freezer, microwave, cookery set and cutlery, Espresso machine, toaster and water cooker.

The apartment has internet (small extra charge) and iPod dock station with CD player as well as a Washing machine.
Description
This cosy style studio is one of several in this purpose built block which was built back in 2009 and is located just a ten minutes by public transportation from the old town centre.

Less than a five minute walk and you are at Pasing metro and train station

For guests coming from abroad either metro line 8 or 1 will take you from the Munich International Airport to Pasing station within 40 minutes.

The River Wuerm runs along the side of Our building directly by our building which makes for a nice view.

This studio is stylishly furnished and fully equipped with hopefully all you will need for a pleasent and peaceful stay.


You have a kitchen, flat-screen TV, wireless Internet access as well as private doorbell and mailbox if required.

This apartment has a large sunny balcony.

Maximum guests are 2 adults plus a short-term visitor or child.

Within walking distance you have many number of shops, supermarkets, cafes, and restaurants so getting supplies for cooking is not a problem or if you wish to eat out you have a good selection of places.

This studio is an ideal base for business travelers and extended stay visitors.
Neighbourhood/Location
Located at Institutstrasse 10 in Pasing which is a 10-15 by tram, bus or Metro to central old town Munich.

Pasing has almost everything one can want or need during a stay with endless shops, restaurants and cafes all around the area as well as several supermarkets.

Directions - How to find us.

From Munich International Airport.
You are looking for Pasing station.
Easiest way is to take Metro line 8 and get off at Pasing station without transfering. It takes about 40 minutes. Once outside find and walk along Gleichmannstrasse for 150 meters until you come to Bodenseestrasseand where you turn right

One minutes walk and on the left hand side you wll find the entrace to our building. There is also an entrance (main one) on Institutstrasse it's self.

From Munich Central Station
Take any metro line going to Pasing Station. Get off after 5 stops. Follow the direction above described.

By taxi or self-driving, use the address "Institutstrasse 10".
Requirements
Minimum three month stay.
Living room
The living area comprises a sofa bed, dining table chairs, flat-screen TV, wireless Internet
Bedroom(s) and Bathroom(s)
As this is a studio the both sleeping area and living area are the same.

There is a seperate bathroom with WC, shower and Wash basin.
Kitchen
Kitchenette comes equipped with stove, fridge, freezer, microwave, cookery set and cutlery, Espresso machine, toaster and water cooker.
Other information
Studio has a washing machine














Weekend (THU, FRI, SAT, SUN)
89€ 2 Guests Only
Midweek (MON, TUE, WED)
85€ 2 Guests Only

Summary of Rates
Rate
Minimum Stay
Extra Guest Rate
2 April - 7 April
Easter
250.00 €
4
20.00
8 September - 22 September
Trade Fair
300.00 €
4
20.00
18 September - 8 October
Beer Festival
350.00 €
7
20.00
23 December - 5 January
Christmas - New Year
295.00 €
4
20.00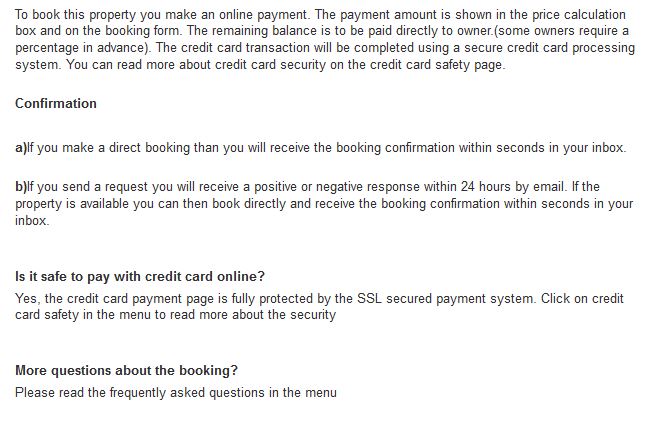 Where and how do I get the keys to the property?
Your confirmation mail will include the telephone number to contact the greeter\owner upon arrival at the aiport of train station, You can arrage a time to meet the contact person at the property to make payment and get the keys
Check in time is from 15:00 and Check out is before 11:00
Please note that some owners have an extra charge for late check in
Can I check in early or where can I leave my luggage until check in time?
Early check in is only possible if the property is not booked the night before you arrive. You can arrange this with the owner 24-48 hours before your arrival.
EXTRA SERVICES
How can I get from the airport to the property?
Your confirmation mail will include instructions for getting to the property from central station.
If l have any questions or problem while I am in the city or at the property, how can I get help?
If have any problems with the accommodation or need any advice. we are on hand to help. Our Live Concierge Senvice is manned sixteen hours per day. Just click the Live Chat button on the site You will also have the contact number for the owner/greeter
The Emergency phone number is 001.646.468.6000