Luxury Munich apartment for business travellers
Apartment - Entire Place
Ideal business apartment for business travellers
Bed Types:
More


X2

X1
Have any of your friends stayed here ? Log in and see.
Over 168 million social connections have been made. Join your friends and see where they've stayed.
Introduction
Long term rental, three month minimum stay.

This two bedroom designer apartment is ideal for both pleasure and business travelers.

The apartment can sleep up to five guests in two bedrooms with double beds and a sofa bed in livingroom.

The apartment comes with many home comforts including elevator, shared garden and direct access to the shopping mall below the apartments.

There is a full kitchen with cutleries as well as washing machine & dryer
Towels, Parking, Cable TV, Internet, Coffee machine and lots more.
Description
This apartment is one of several in same block and comes with two bedrooms, one bathroom, full kitchen and many home comforts.

Location is just 10 minutes by Metro to the heart of the city and with trains, metro and buses all within a few 100 metres of our building getting about is very easy.

Parking is available at a small extra charge
Neighbourhood/Location
Located at Pasing just ten minutes by public transport to central Munich and direct train service to the Munich International airport.
Requirements
Minimum stay three months.
Living room
A lovely living space with seating , dining table and chairs, IPod dock, internet, Cable TV and a sofa bed.
Bedroom(s) and Bathroom(s)
Two double bedrooms with Bed-linen and towels.

There is a lovely modern bathroom.
Kitchen
A fully equipped kitchen with cooker, coffee machine, washer and dryer, kettle and more.
Other information
.













Weekend (THU, FRI, SAT, SUN)
195€ 2 Guests Only
Midweek (MON, TUE, WED)
180€ 2 Guests Only
Each Extra Guest:
20€ per guest
Rates will be automatically calculated and includes all tax and charges

Summary of Rates
Rate
Minimum Stay
Extra Guest Rate
21 September - 8 October
Beer Festival
500.00 €
5
20.00
8 October - 22 October
Trade Fairs
400.00 €
3
20.00
23 December - 5 January
Christmas - New Year
450.00 €
5
20.00
1 April - 20 September
High Rate
250.00 €
3
20.00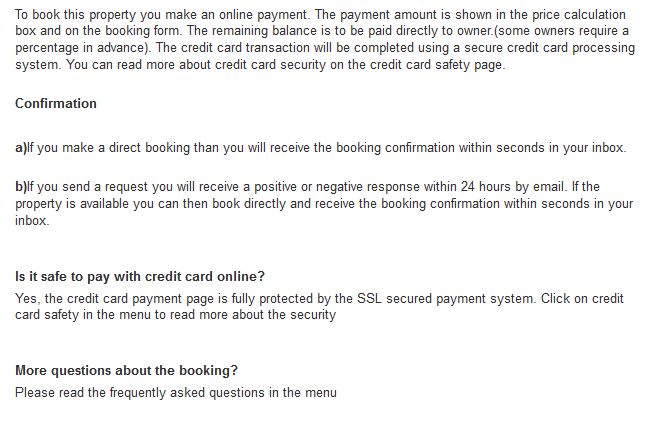 Where and how do I get the keys to the property?
Your confirmation mail will include the telephone number to contact the greeter\owner upon arrival at the aiport of train station, You can arrage a time to meet the contact person at the property to make payment and get the keys
Check in time is from 15:00 and Check out is before 11:00
Please note that some owners have an extra charge for late check in
Can I check in early or where can I leave my luggage until check in time?
Early check in is only possible if the property is not booked the night before you arrive. You can arrange this with the owner 24-48 hours before your arrival.
EXTRA SERVICES
How can I get from the airport to the property?
Your confirmation mail will include instructions for getting to the property from central station.
If l have any questions or problem while I am in the city or at the property, how can I get help?
If have any problems with the accommodation or need any advice. we are on hand to help. Our Live Concierge Senvice is manned sixteen hours per day. Just click the Live Chat button on the site You will also have the contact number for the owner/greeter
The Emergency phone number is 001.646.468.6000